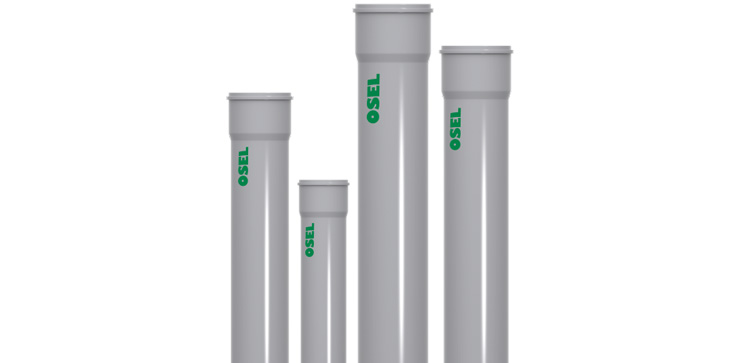 (for drainage of soil, waste and rain water)
Confirming to IS:13592
(with latest amendments)

APPLICATION
• Ideal for Drainage system in domestic, public places and commercial institutes.
• To drain out chemical waste in industrial plants.
• In main vent lines in drainage schemes.
• Water recharging systems.
• Dewatering purpose of Sewerage

SPECIAL FEATURES & IDENTITY
• SWR pipes are strong, sturdy, unbreakable with high durability.
• Resistant to termite, bacteria and fungus growths.
• Light weight, therefore easy to handle and join.
• Smooth internal surface results in more discharge and less frictional loss.
• Leak proof due to precision design and dimensions.
• Fire resistant and non conductor of electricity.
• Unaffected by weather conditions thus rust free.
• Requires no painting.
• Damage from UV sun rays is prevented due to presence of UV stabilizers.

SALIENT FEATURES
• O-Ring seal socket provides strong,Durable & Leak proof fitting
• Easy to handle and join
• Resistant to rust,UV radiation
• Safe and Economical
• Maintenace free
• Better strength to weight ratio

PHYSICAL PROPERTIES
• Co-efficiant of Linear expansion 8x10-2mm/mk
• Surface resistance 10.12 ohm
• Thermal conductivity 0.15 w/mk
• Madulus of elasticity 3000 N/mm2



Dimensions in mm.