Electrical Stamping Unit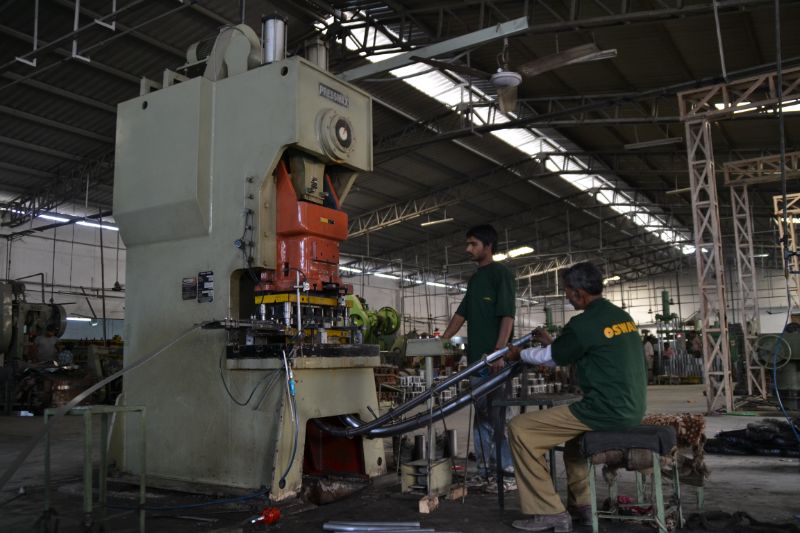 Our in-house stamping unit has an impressive installed capacity, capable of producing up to 30 tons of stamping per day. We manufacture a wide range of electrical stampings that are specifically designed and developed to suit our Oswal brand products, as well as other market needs. To ensure the quality of our electrical stampings, we use processed electrical steel that undergoes a cold-rolled non-grain oriented (CRNGO) and semi-processed CRN grade before being treated through the Hi-Perm process. Our production process is facilitated by a series of pneumatic presses ranging from 40 to 200-ton capacity and mechanical presses with a capacity of 30 to 200 tons for small batch production of specially designed motor stampings. These presses are equipped with progressive tools such as the S-loop feeder, which ensures timely and defined production. To achieve high-quality, burr-free production, our stamping cutting molds are perfectly maintained. We also have a Hi-Perm plant for decarbonizing, as well as hydraulic presses ranging from 75 to 150-ton capacity for stator pressing. We take pride in our advanced stamping unit and are committed to producing electrical stampings of the highest quality that meet the needs of our customers.


Stamping Products :
Electric Motor Stamping
Monoblock Pump Stamping
Submersible Motor Stamping
Domestic Pump Stamping


Tool Room
At our facility, we take great pride in our well-established tool room. We understand the importance of manufacturing and maintaining tools and dies in-house, which not only proves to be economical but also provides us with the advantage of making day-to-day developments without any loss of time. Our team of skilled professionals uses the latest AutoCAD and 3D SolidWorks software to create precise and efficient designs. Our tool room is also equipped with the most modern CNC and VMC machines, ensuring that our products are of the highest quality.


Aluminium Die Casting Plant for Rotor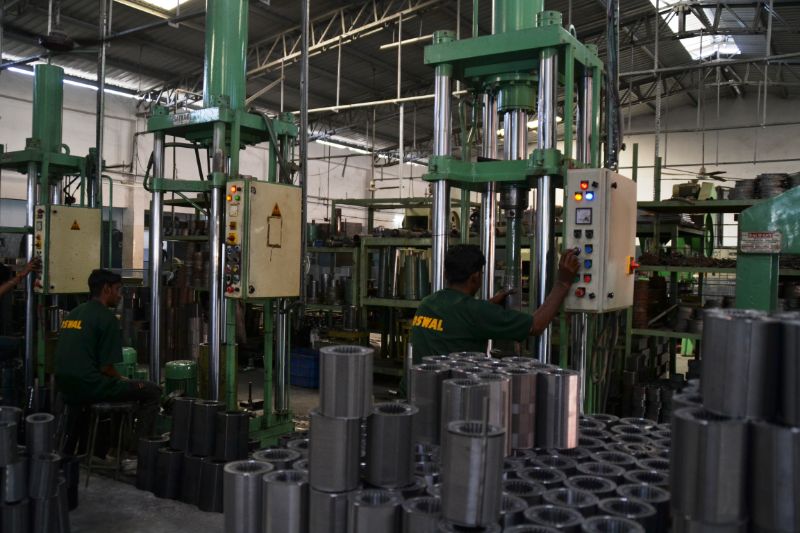 Our state-of-the-art Aluminium Die Casting Plant is equipped with both Vertical and Horizontal Hydraulic Pressure Die Casting Machines, which utilize EC grade aluminium to ensure superior quality rotors. Each rotor undergoes a series of stringent checks and tests to guarantee its quality and reliability. Our team ensures that the parameters of the machines and product specifications are closely matched for optimal results. With the capability to die cast rotors up to 250 frame, our plant has a production capacity of up to 2000 rotors per day, making us a reliable supplier for your industrial needs.